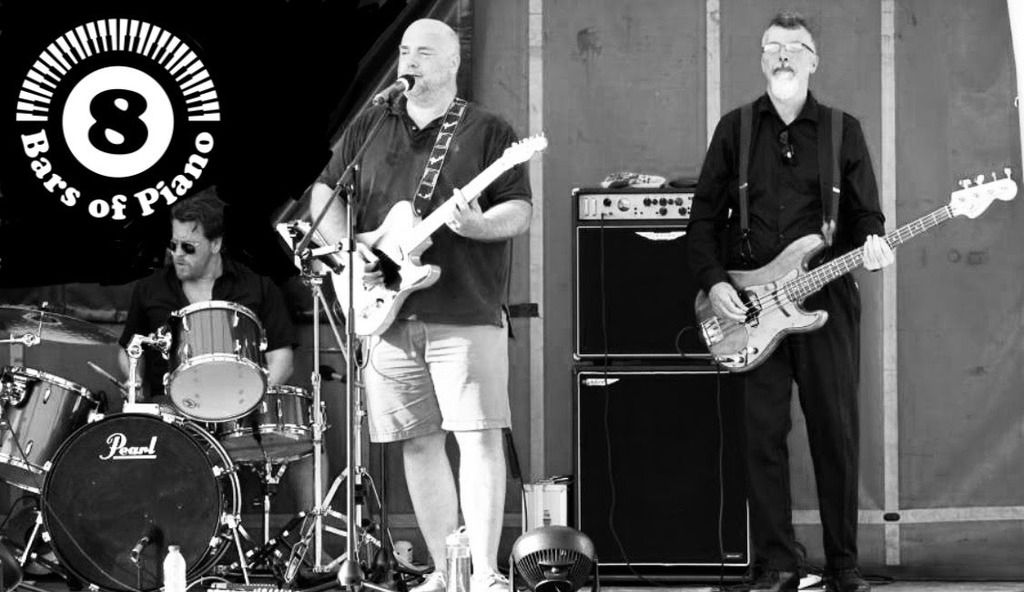 8 Bars of Piano Info
We're a three piece band from Canvey Island who are all related. There is 20
years between our ages and this is reflected in our musical tastes. We play
the music that we like to listen to and play, covering a range of genres, but
done our way, to fit our sound.
8 Bars of Piano Setlist includes
Come On
Molly Chambers
Caught By The Fuzz
Bank Robber Man
Have Love, Will Travel
Lonely Boy
Jumpin Jack Flash
Honky Tonk Woman
Going Back Home
Come Together
Hate to Say I Told You So
Smells Like Teen Spirit
Gay Bar
Hush
Heatwave
Everybody
Hold On I'm Coming
Superstition
Little Black Submarines
Seven Nation Army
Are you gonna be my girl
London Calling
Country Girl
Down in The Tubestation at Midnight
Live Forever
Rock and Roll
Song 2

8 Bars of Piano Band Members
Travis Martinson - Guitar and lead vocals
Nathan Cain - Drums and vocals
John Edwards - Bass
8 Bars of Piano Bookings
For 8 Bars of Piano Bookings Contact
07906942410
8barsofpiano@gmail.com

To The 8 Bars of Piano Gig List

To 8 Bars of Piano Photo's

Watch 8 Bars of Piano Video's


---