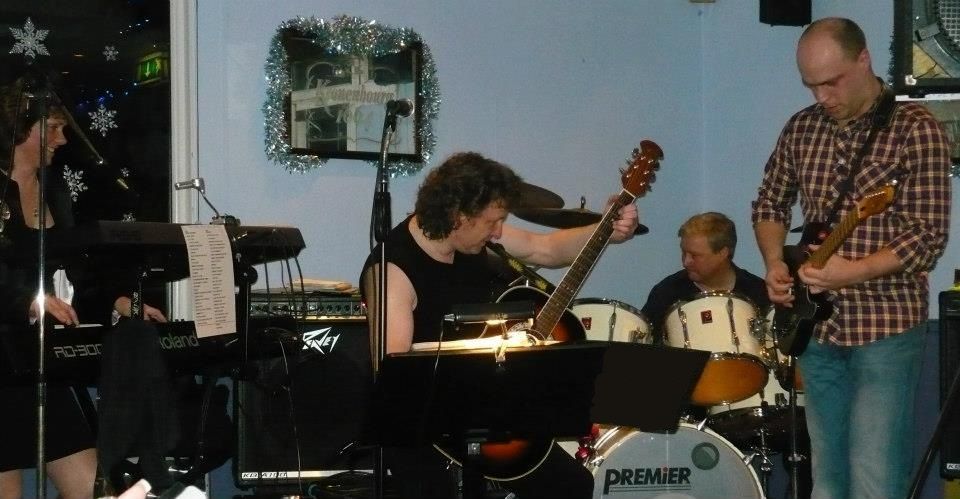 Rant n Rave Info
We've been called a Pub Rock Band, a Covers Band, an Americana Band and a Party Band; we simply call ourselves Rant 'n' Rave! Often our shows feature mostly covers of great songs. Other times they feature mostly our own 'original' songs and sometimes a mixture of both. With a line-up of guitars, keyboards and drums, we play anything with a beat – Rock 'n' Roll, Pop, Rock, Rhythm 'n' Blues, Ballads, Soul and Country – but whatever we play we do it with a bit of passion and a sense of fun.
Rant n Rave Setlist includes
Please see our website for an example of one of our set lists - we will obviously adapt our set to suit the venue and the audience.
Rant n Rave Band Members
Doug - lead vocals and acoustic electric guitar
Kieran - lead and rhythm electric guitar
Ron - drums and percussions
Stu - lead and rhythm electric guitar
Sandra - piano, keyboards, synthizers and backing vocals
Rant n Rave Bookings
For Rant n Rave Bookings Contact
Phone Sandra on 01708 459757
E-mail the band at rantnraveband@gmail.com

To The Rant n Rave Gig List

To Rant n Rave Photo's

To the Rant n Rave website.


---